It differs from BNA SMALL XL safes for its weight, dimensions and treasure chest (See technical data sheet).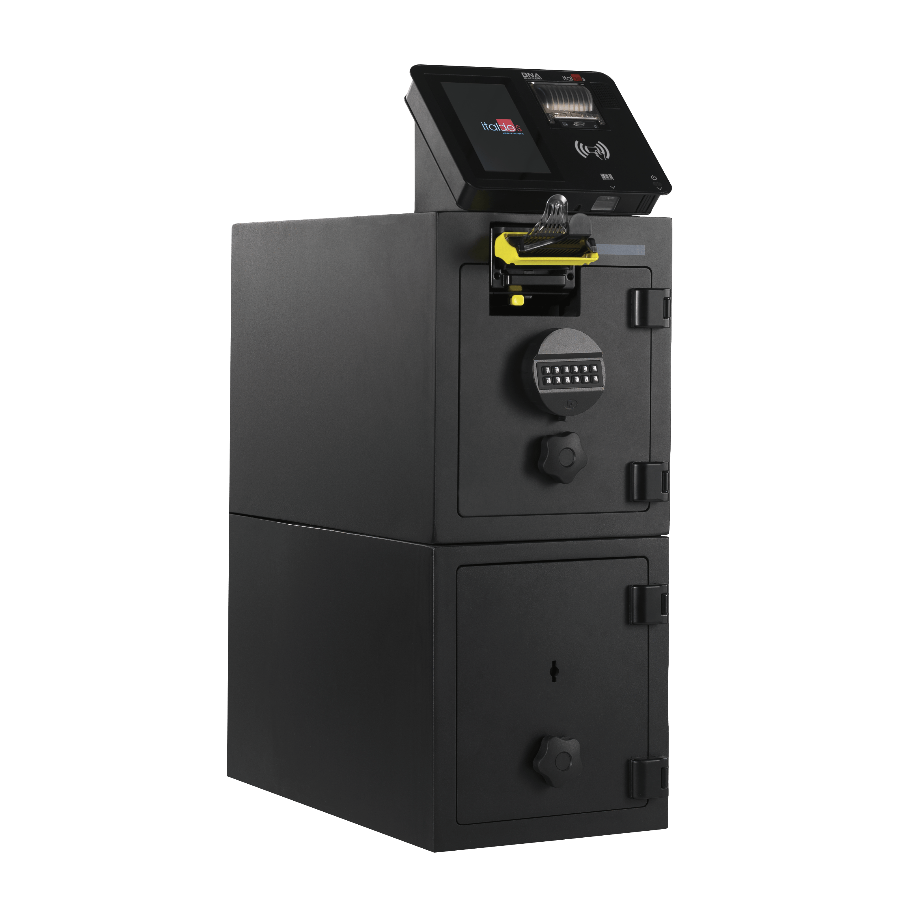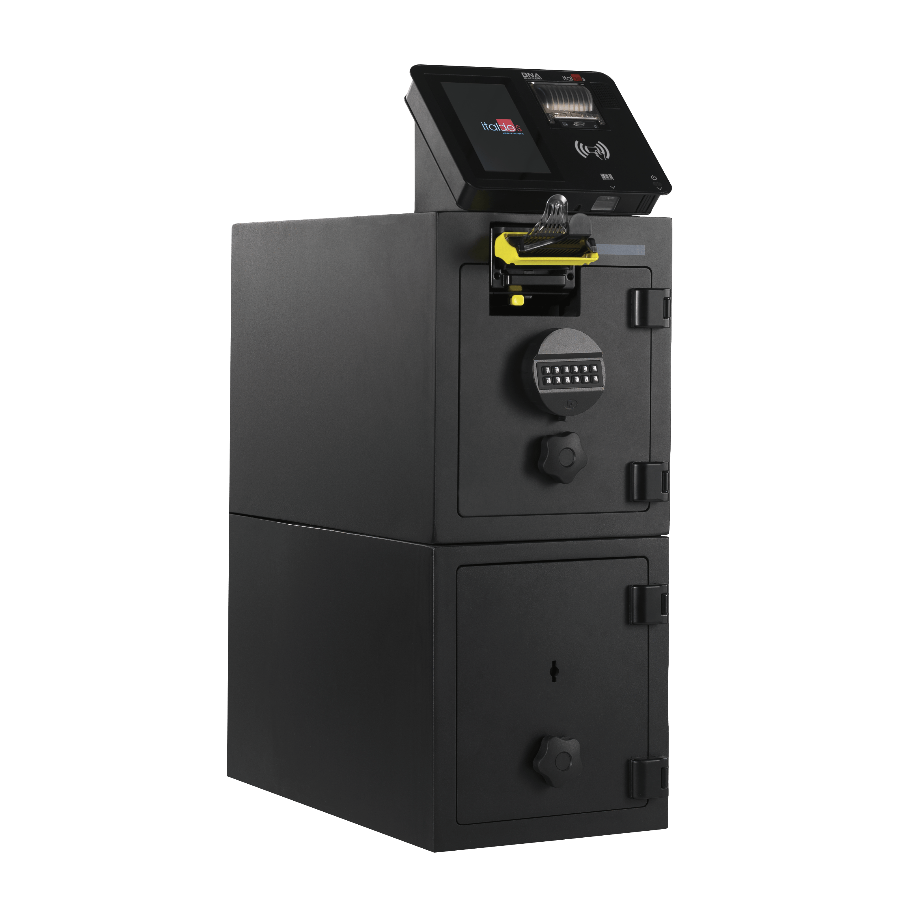 | | | | |
| --- | --- | --- | --- |
| BANKNOTE CAPACITY | Up to 2200 pcs. | PRINTER | Paper 57 mm |
| BANKNOTE INSERTION | MULTIPLE | VOICE GUIDANCE | Yes |
| NUMBER OF ACCEPTORS | 1 | Easy maintenance | Yes |
| NUMBER OF CASHBOXES PROVIDED | 2 | Video Tutorial | Yes |
| MAX. DIMENSIONS | H: 95 L: 34 p:67 | Safe Bag | Yes |
| WEIGHT | 120 Kg approx. | Monitor | 7'' Touch Screen |
| TREASURE CHEST | Yes | SAFE TYPE | Strong Box |
Smart cash management: save time and reduce risks with Italdes cash deposit solutions.
BNA deposit systems are the evolution of Night Safes and introduce, both at the sales point and in the business, a new way of working and reporting receipts in cash banknotes.

BNA is a Safe or, better yet, a Deposit Safe, called "smart" because it has an equipment that counts and checks incoming banknotes. It is connected online with the bank and the cash-in-transit company to which it sends, in real time, information relating to each single deposit.

BNA, once installed in the back office of the Sales Point, lets operators deposit receipts internally and trace the transaction. Even if the banknotes are still inside the Safe they are virtually credited to your Current Account.

When BNA comes close to its maximum capacity it will independently notify the cash-in-transit Company, which will schedule collection. Collections by the Armored Vehicle become random, no longer scheduled, to cut costs and increase security at the workplace.